WHAT TO EXPECT
When working with individual customers, we take into account the many factors that go into the design of a custom home. There are individual factors including your programmatic requirements and desires, your architectural style preferences and your budget. We also must consider your site parameters, requirements and limitations; applicable state and local building codes; and your neighborhood design criteria.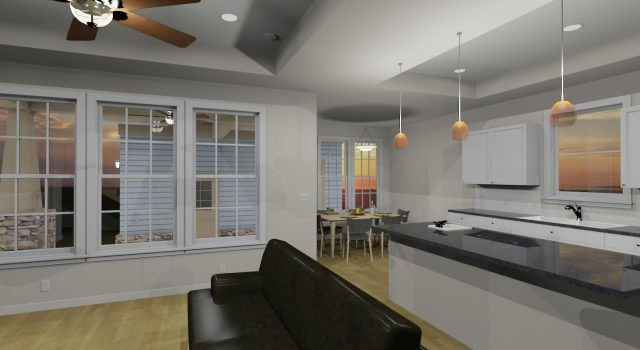 Lastly, we analyze sustainability and other long-term maintenance and energy considerations which are effected by construction types and their individual pros and cons. By addressing the role all of these factors play in building a home, we approach your project as much more than just making a pretty house.
INDIVIDUAL CUSTOMERS:
WHAT TO BRING
The following documents and information will help us get off to a great start on your new home:
Survey of your property – While we can get started without it, a survey is extremely helpful and expedites the design process
List of needs and wants – Take the time to think about what you want, what you need, and what would be nice to have.
Clear idea of your budget – Having an amount in mind when we start can help us to identify what is possible with your custom design.
Name and contact info for your chosen builder (if known) – If you have not yet selected a builder, let us know. We have established relationships with multiple builders in the area and can always make recommendations upon request.
Pictures of houses, architectural elements and styles you like – Knowing what you like and what you're envisioning for your project can help us to define your personal style from the get go. We suggest browsing through images from Houzz, Pinterest, or similar resources to find images you like.
INDIVIDUAL CUSTOMERS:
STAGES OF THE PROCESS
Consultation
Contract Negotiation/Acceptance
Preliminary Design and Civil Design (if applicable)
Design Revision/Refinement
Approval of Overall Building Design and Layout
Truss Design/Engineering (Structural and Civil, if applicable)
Permit Document Generation