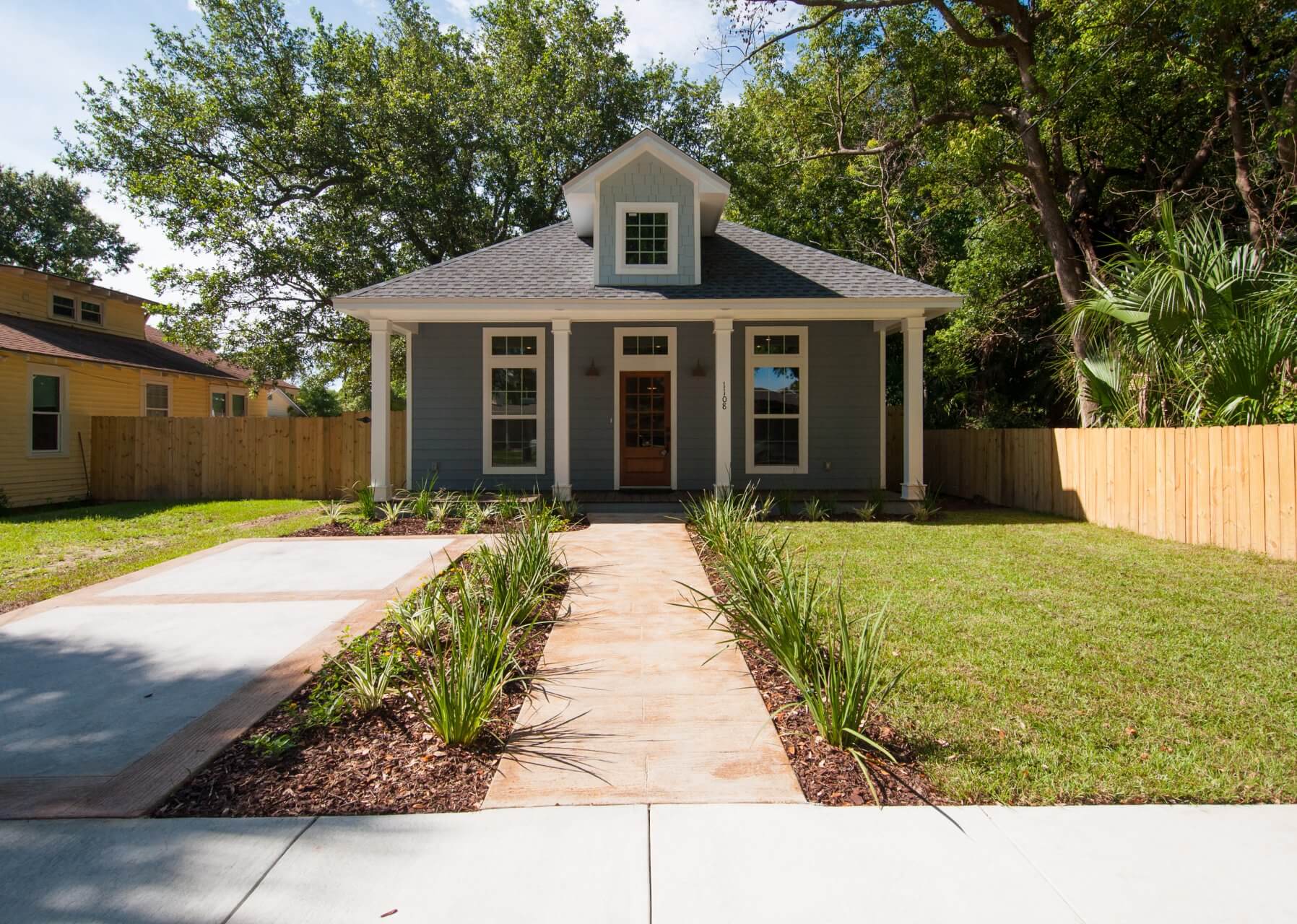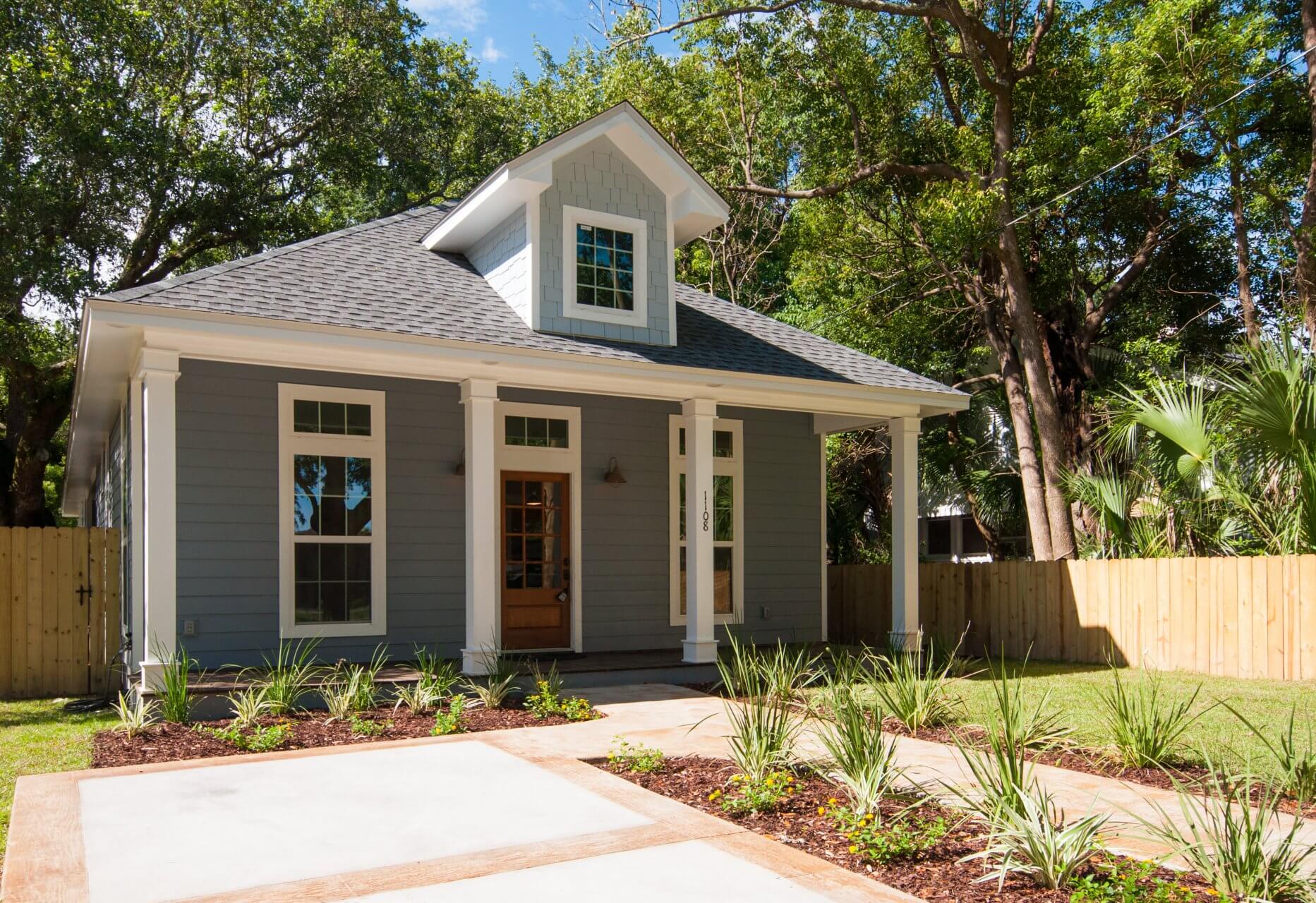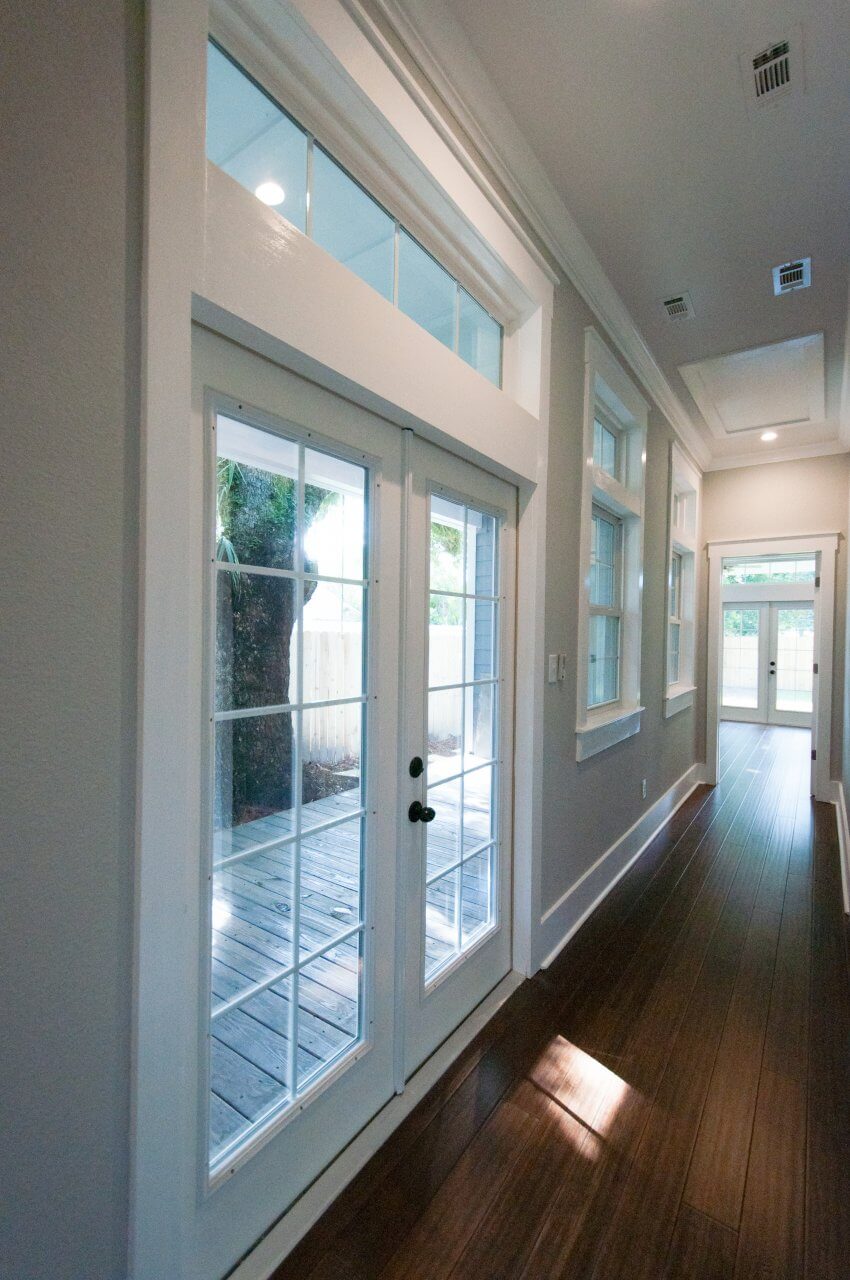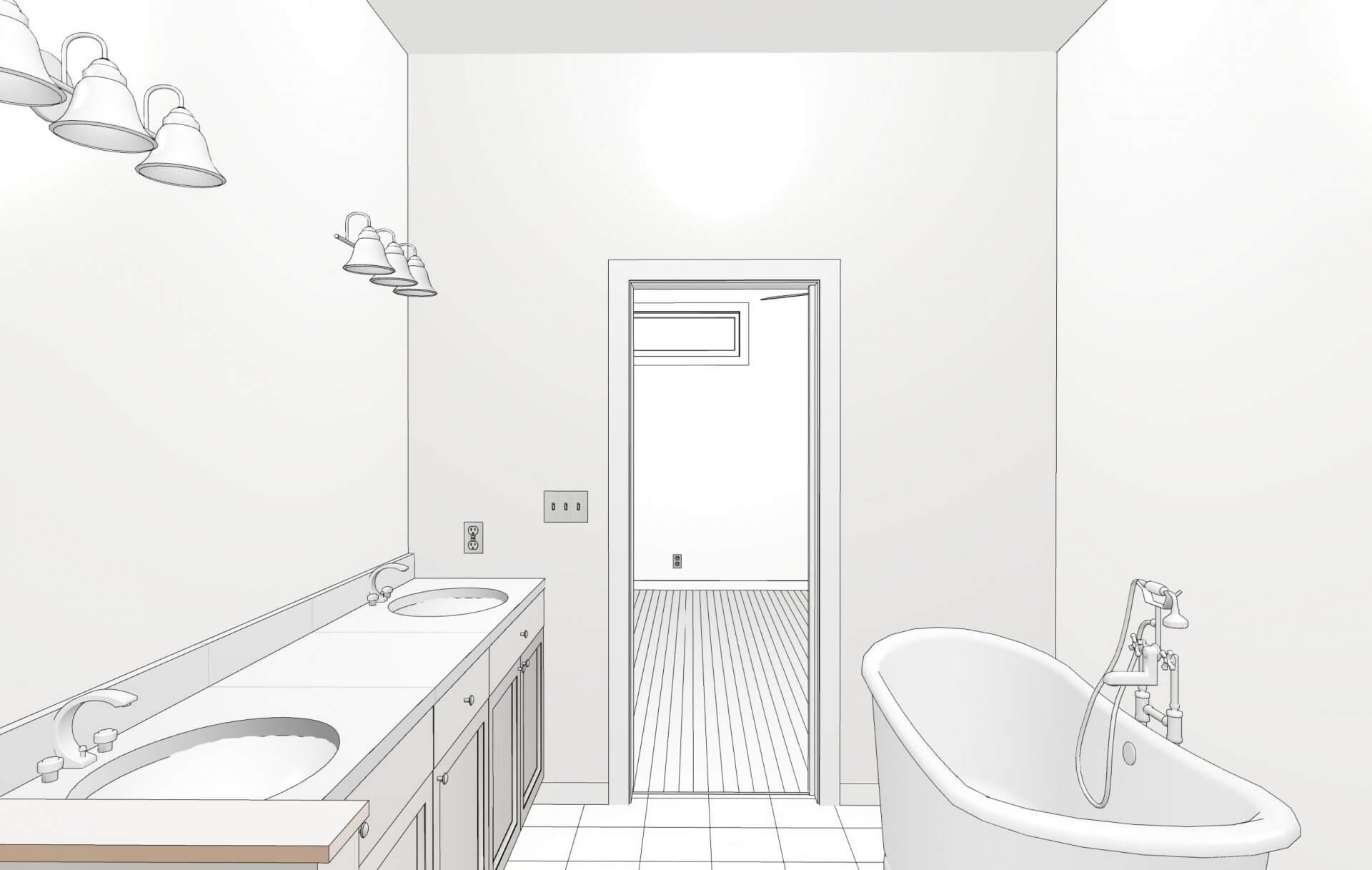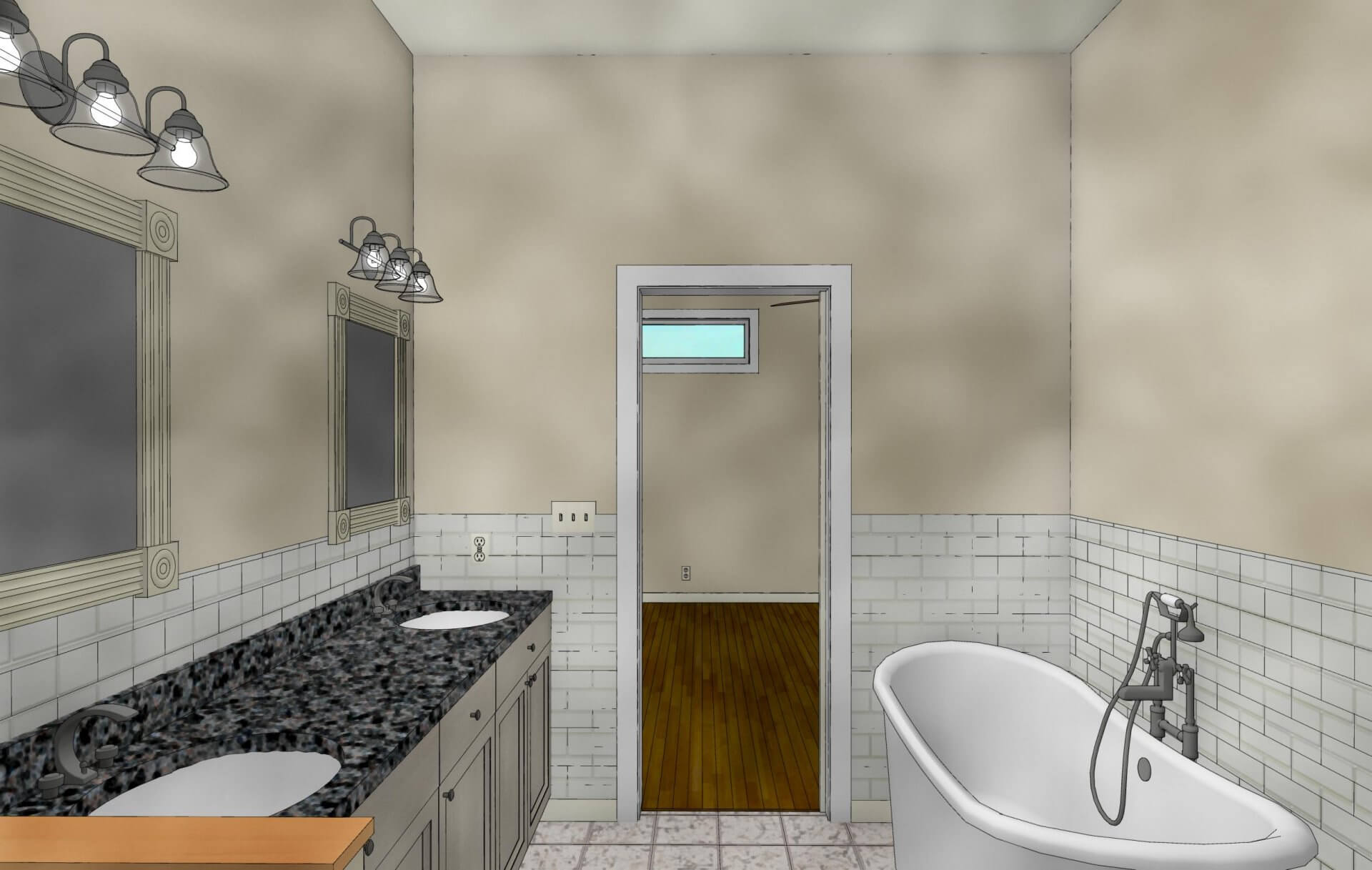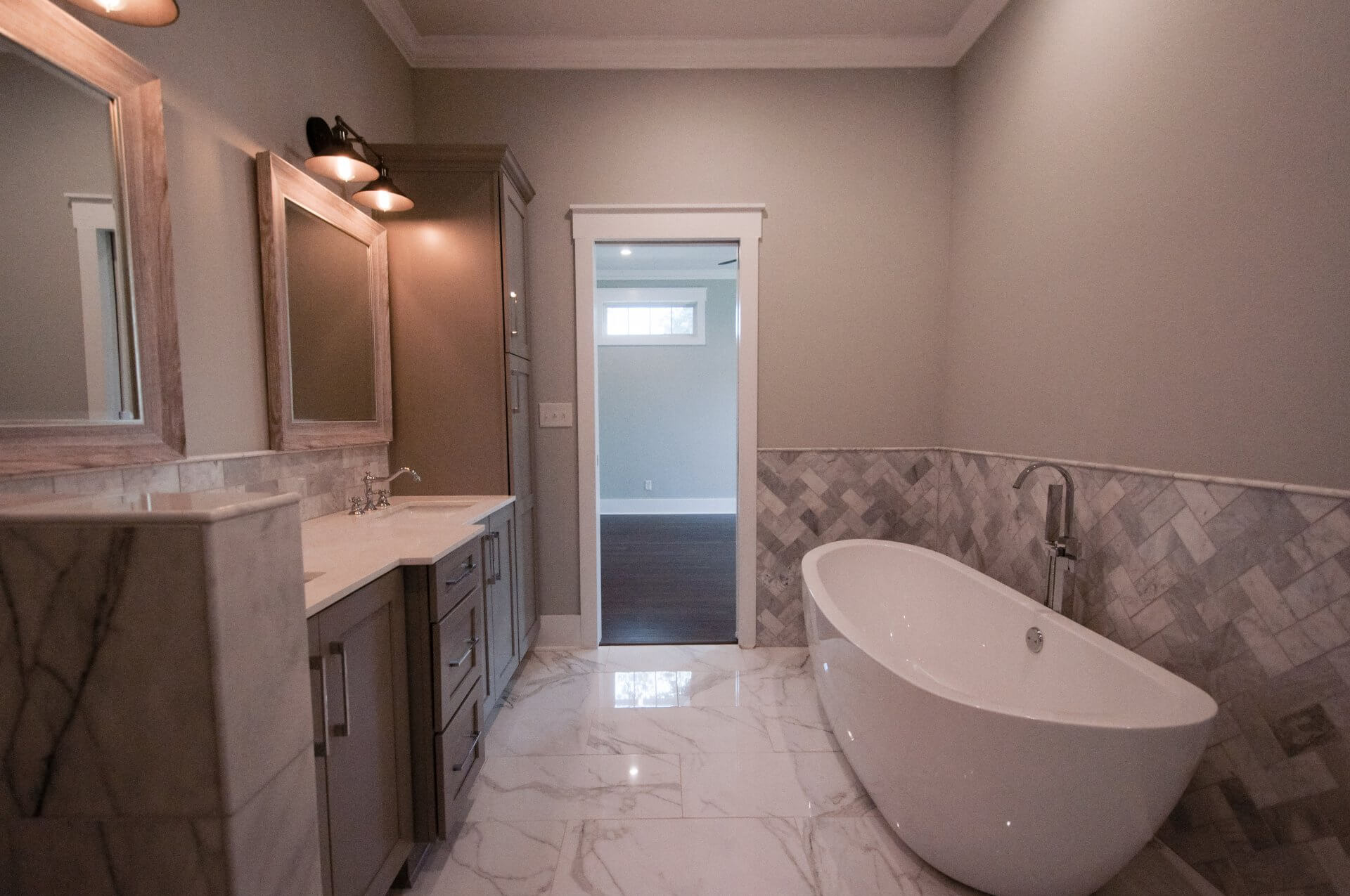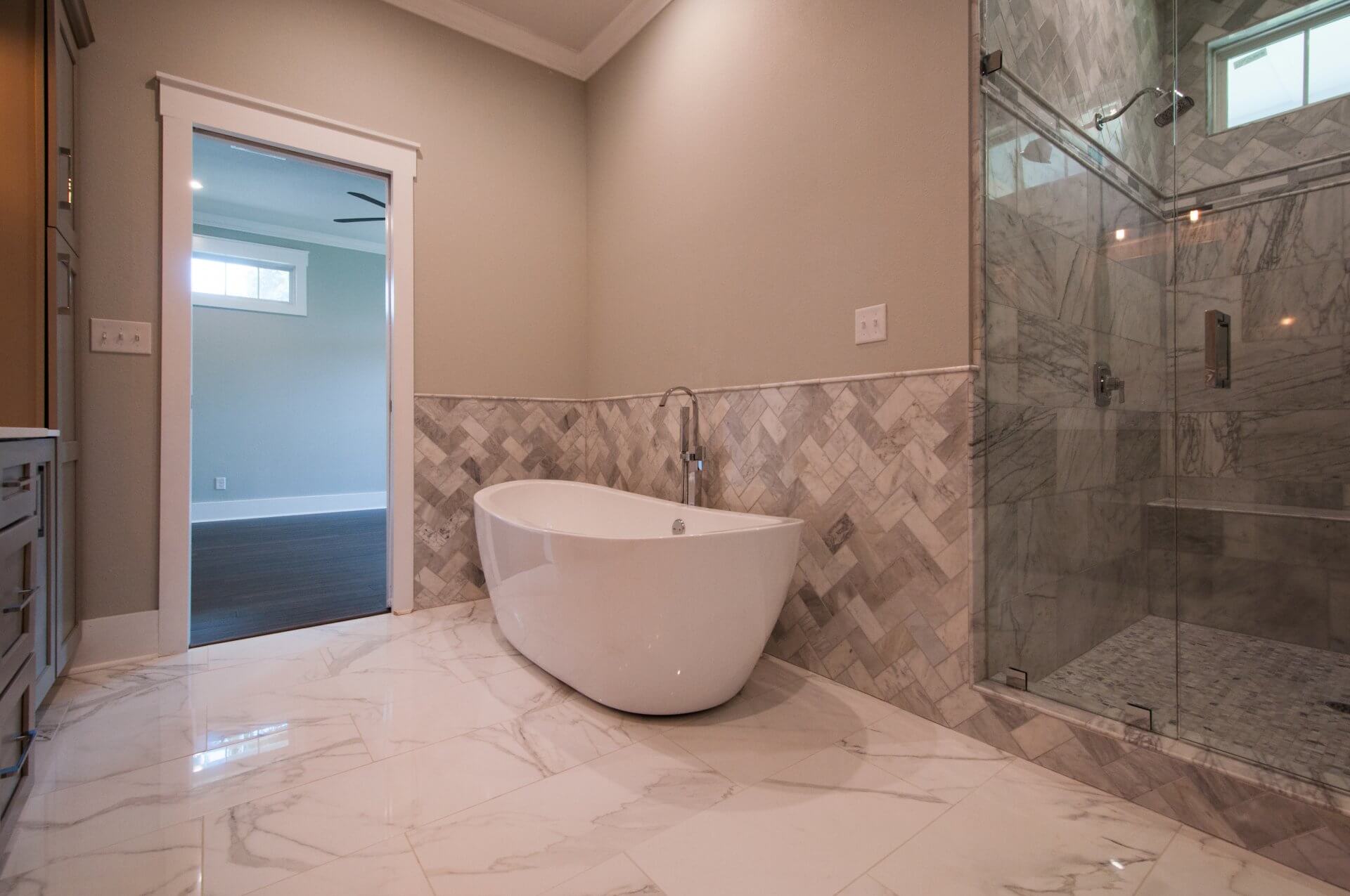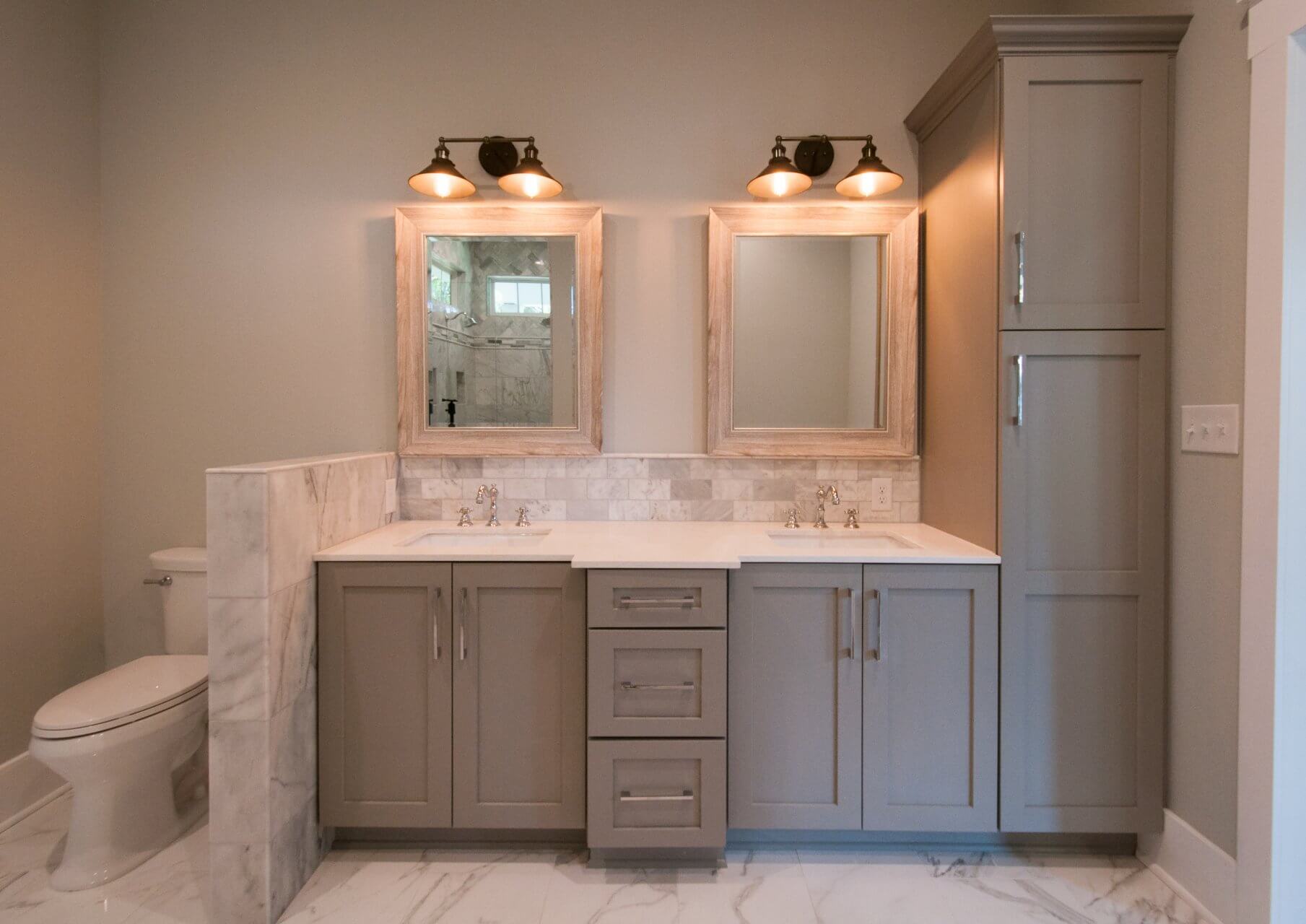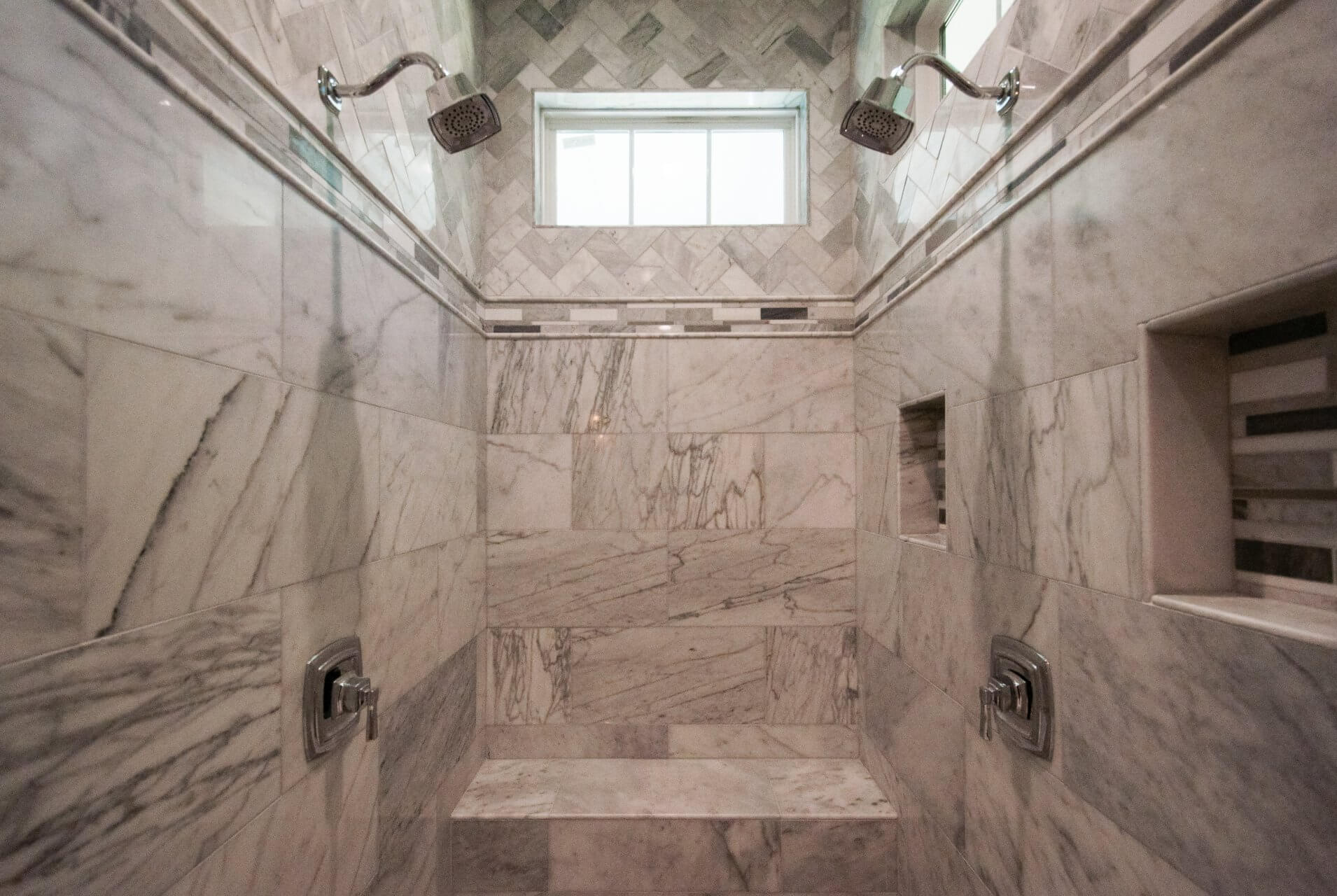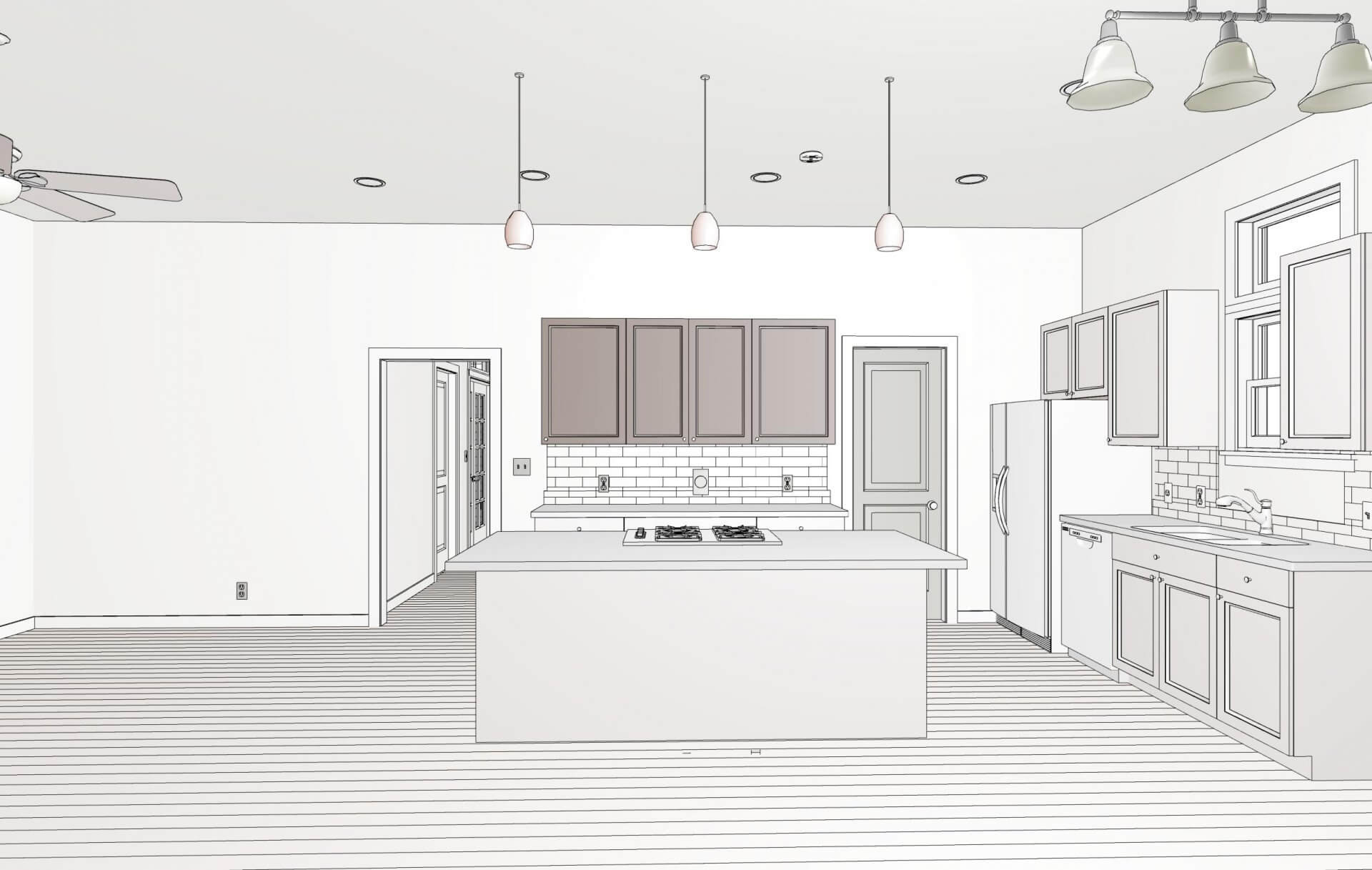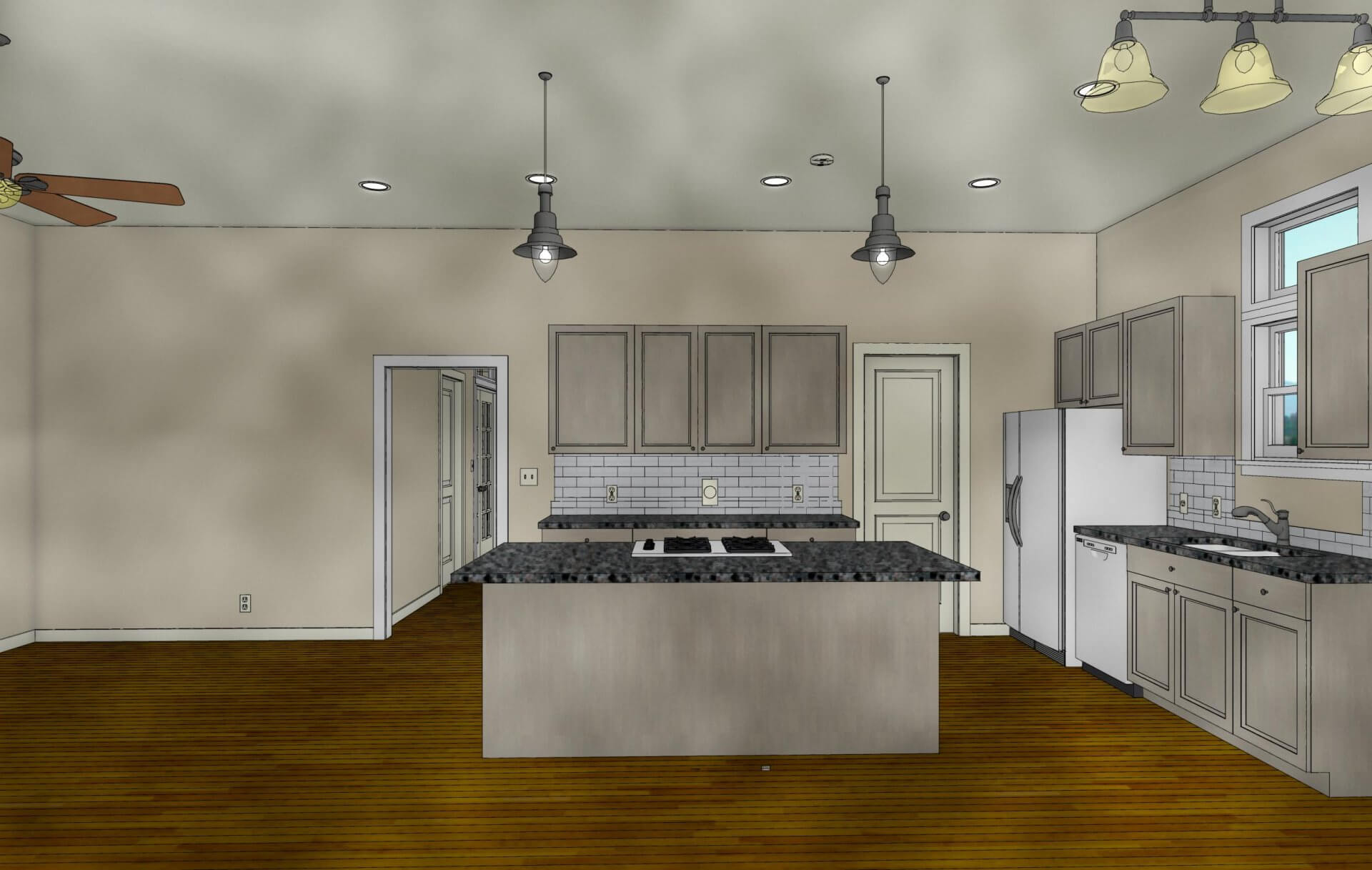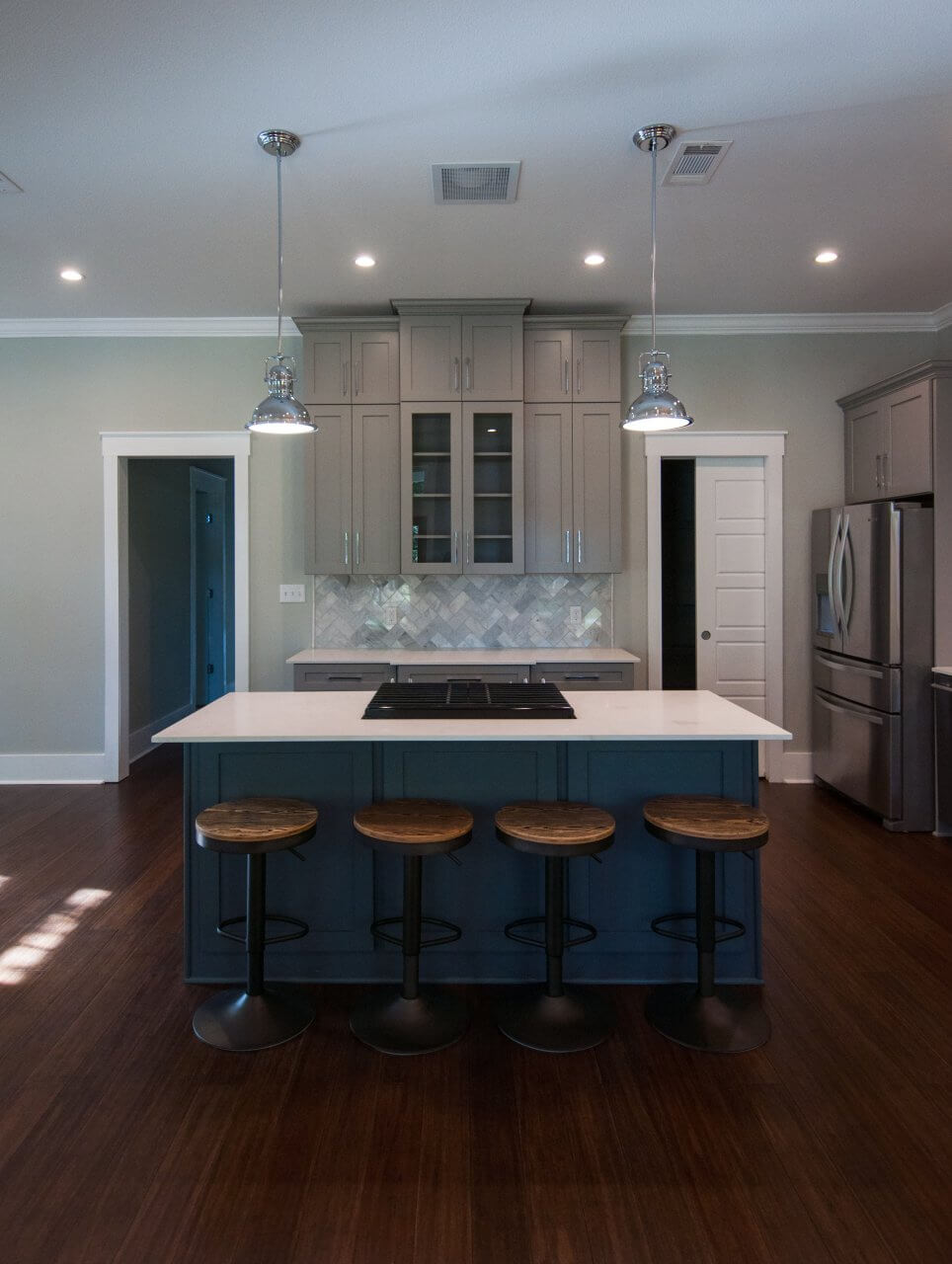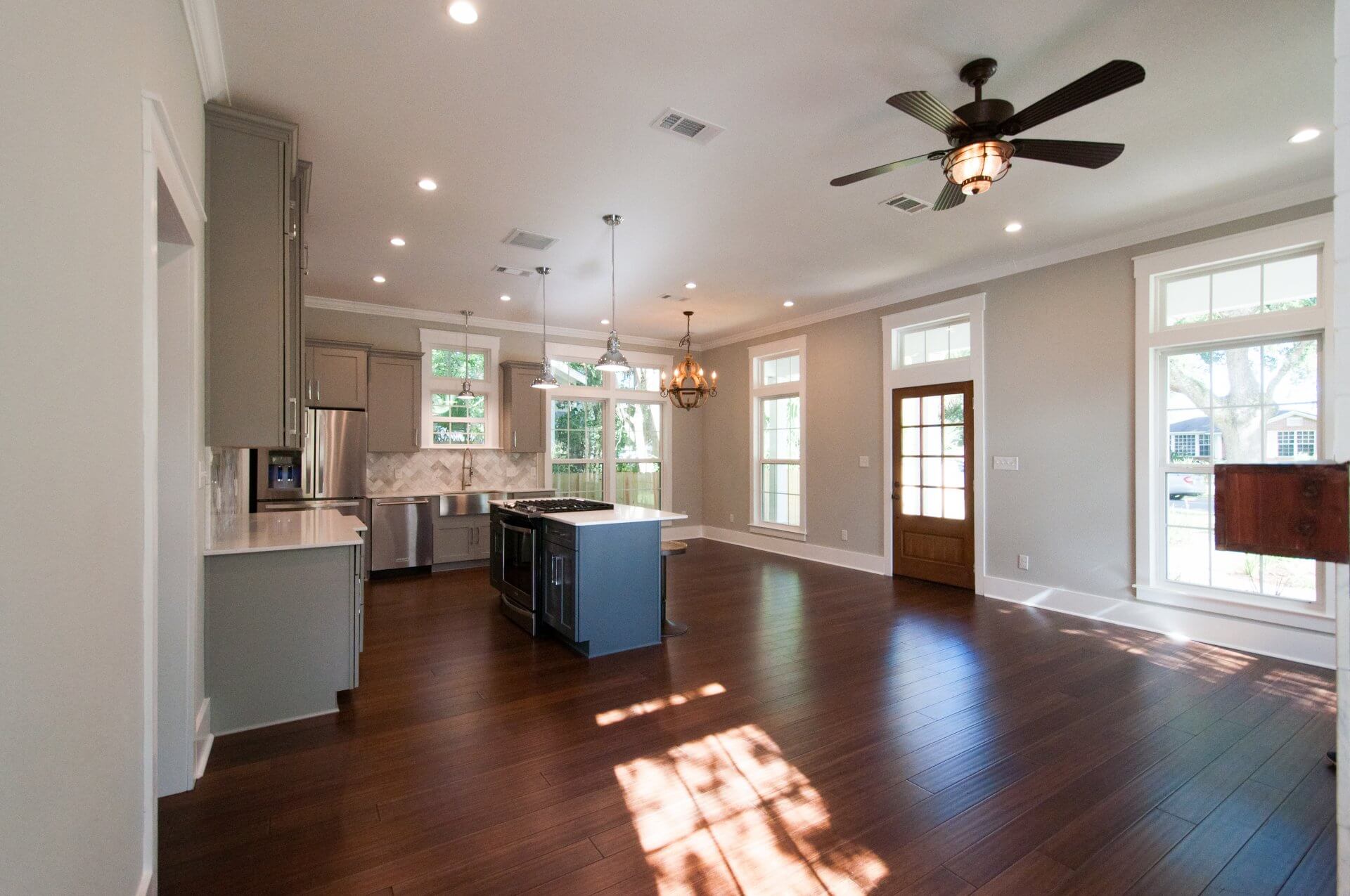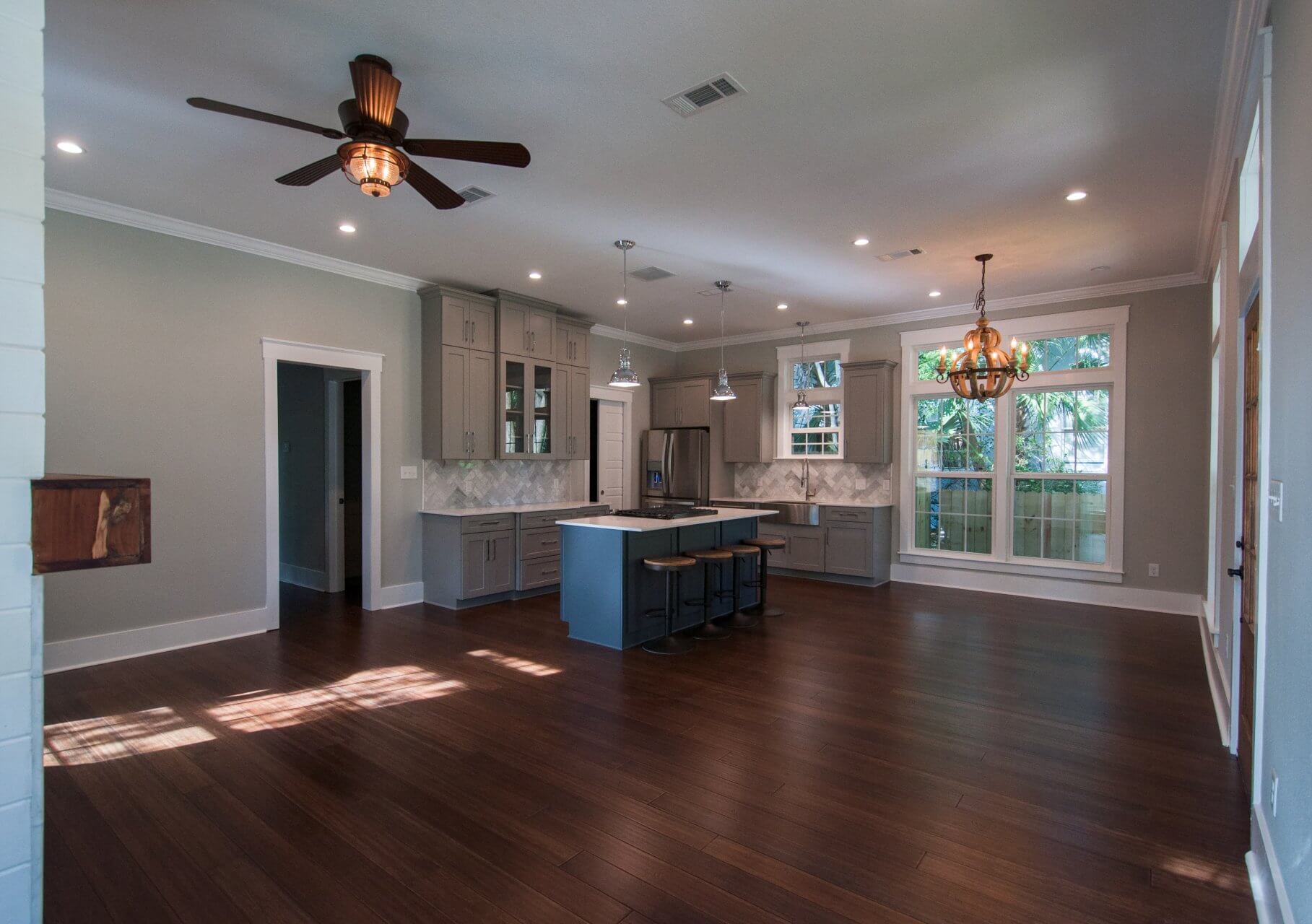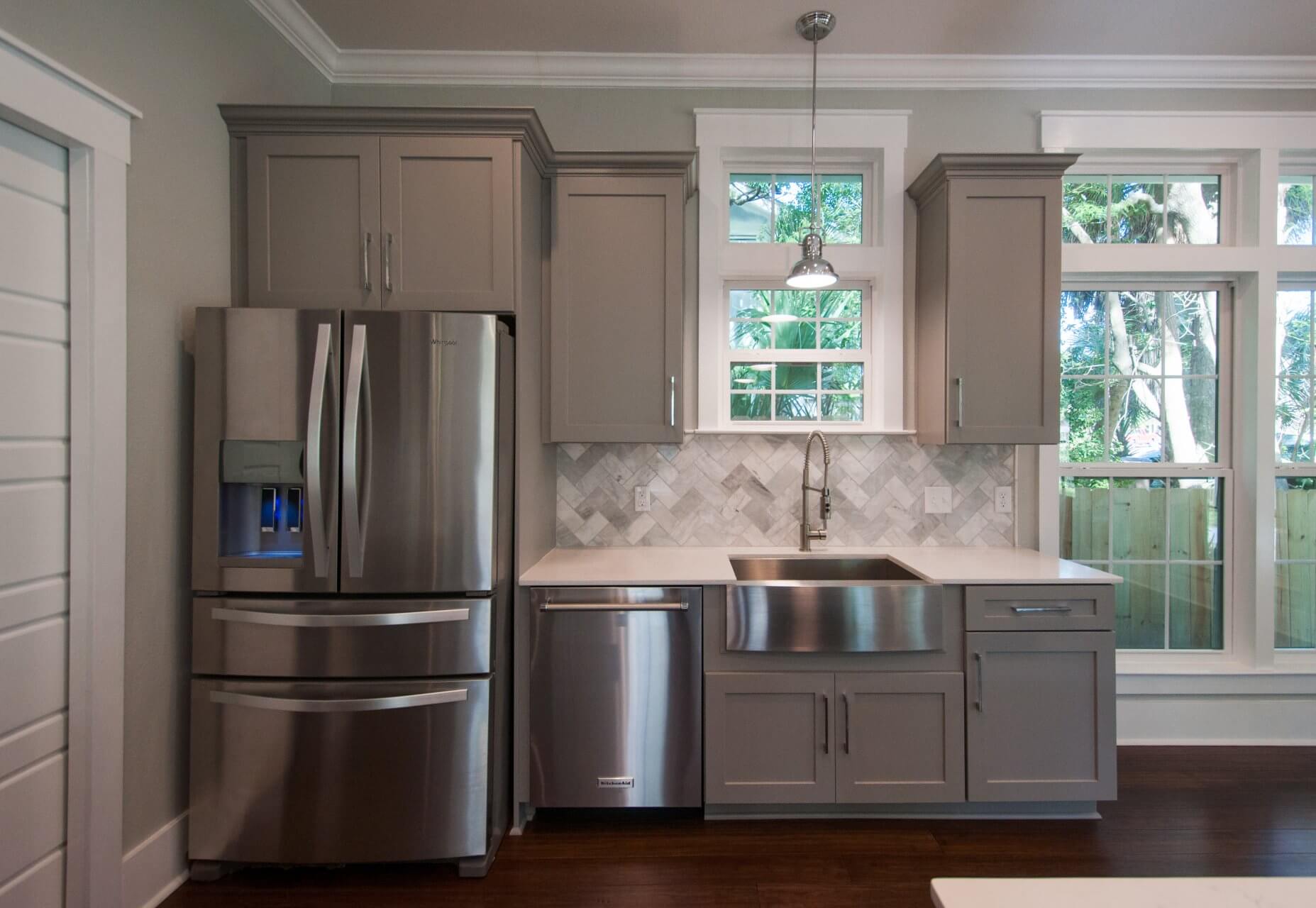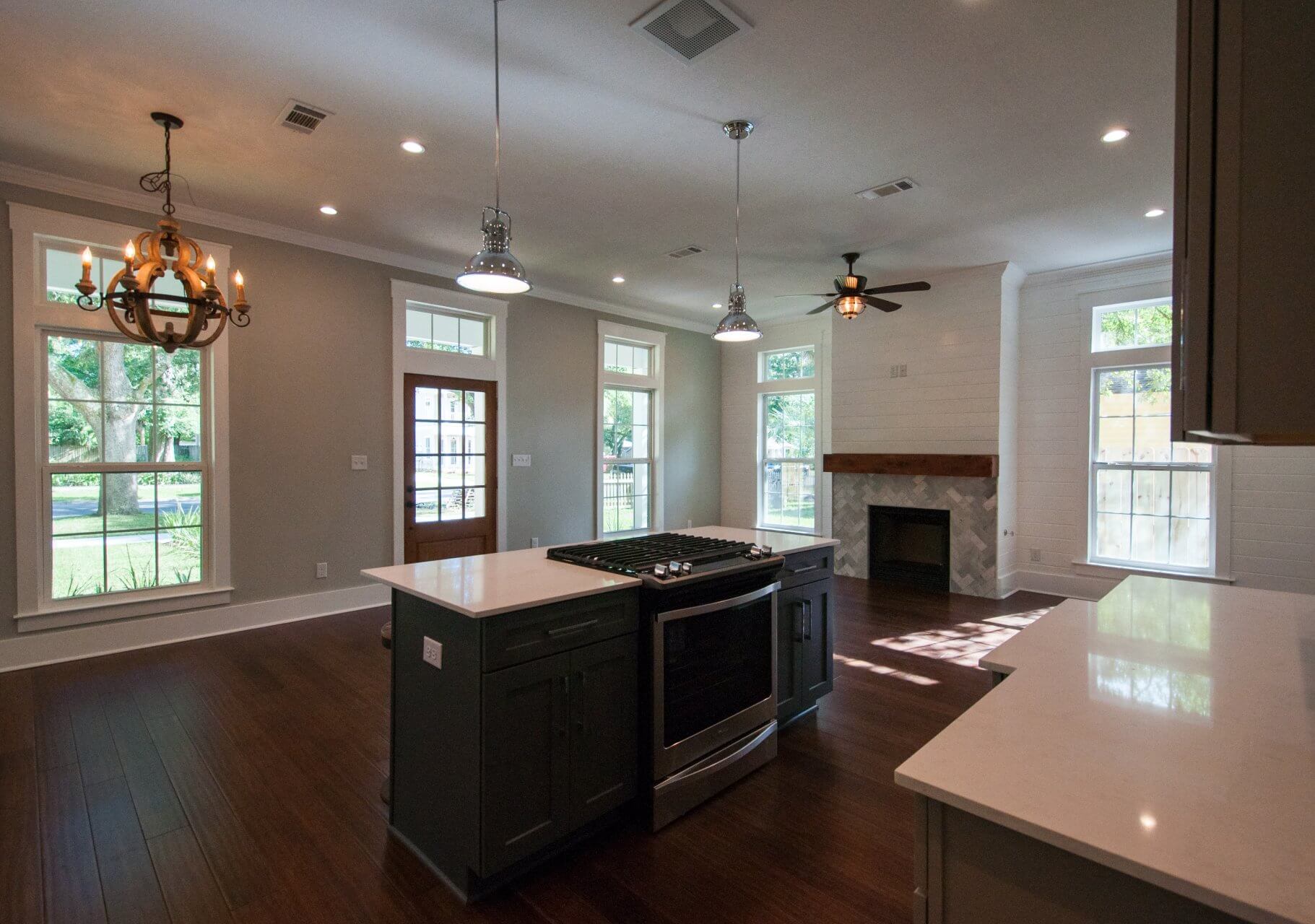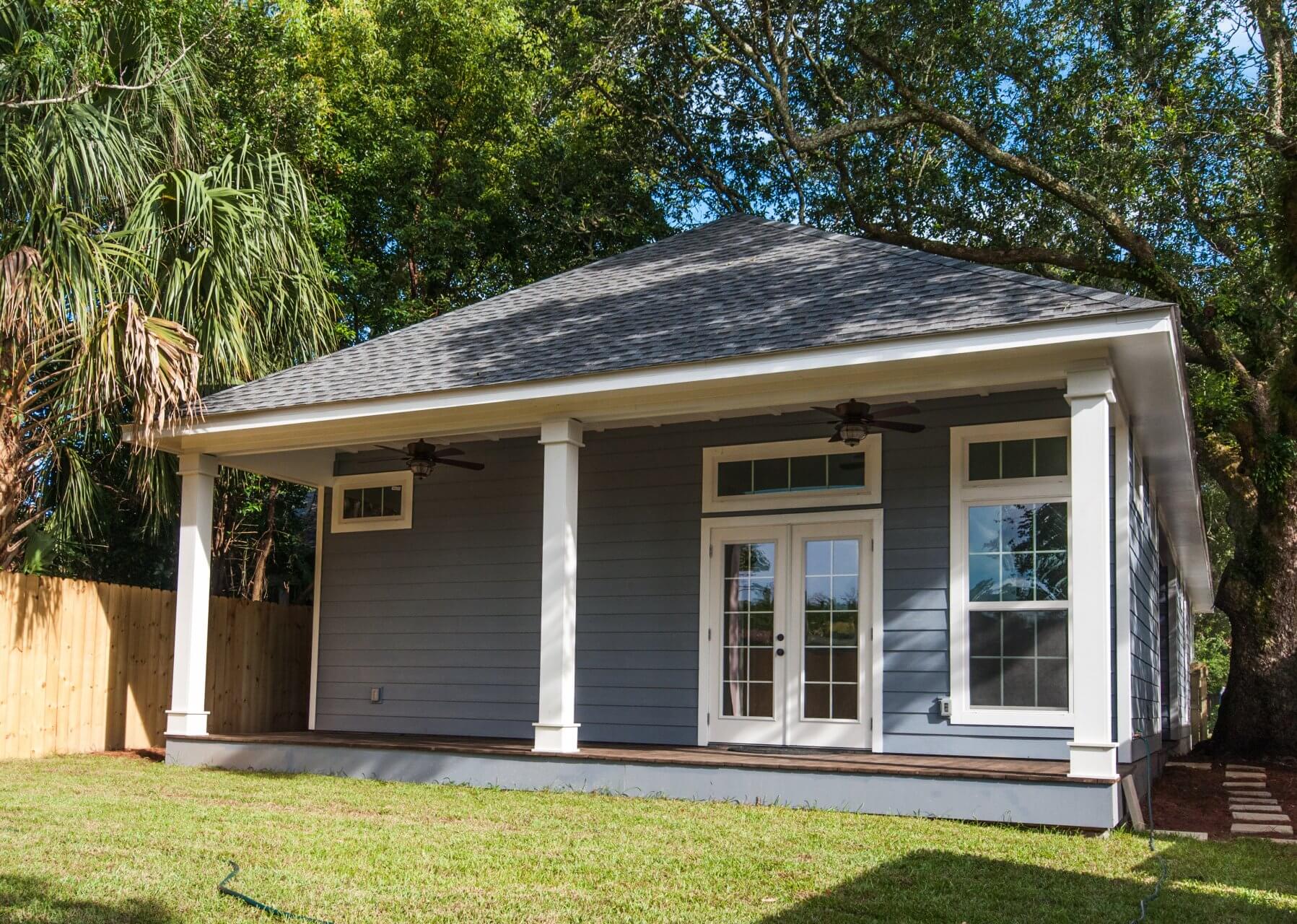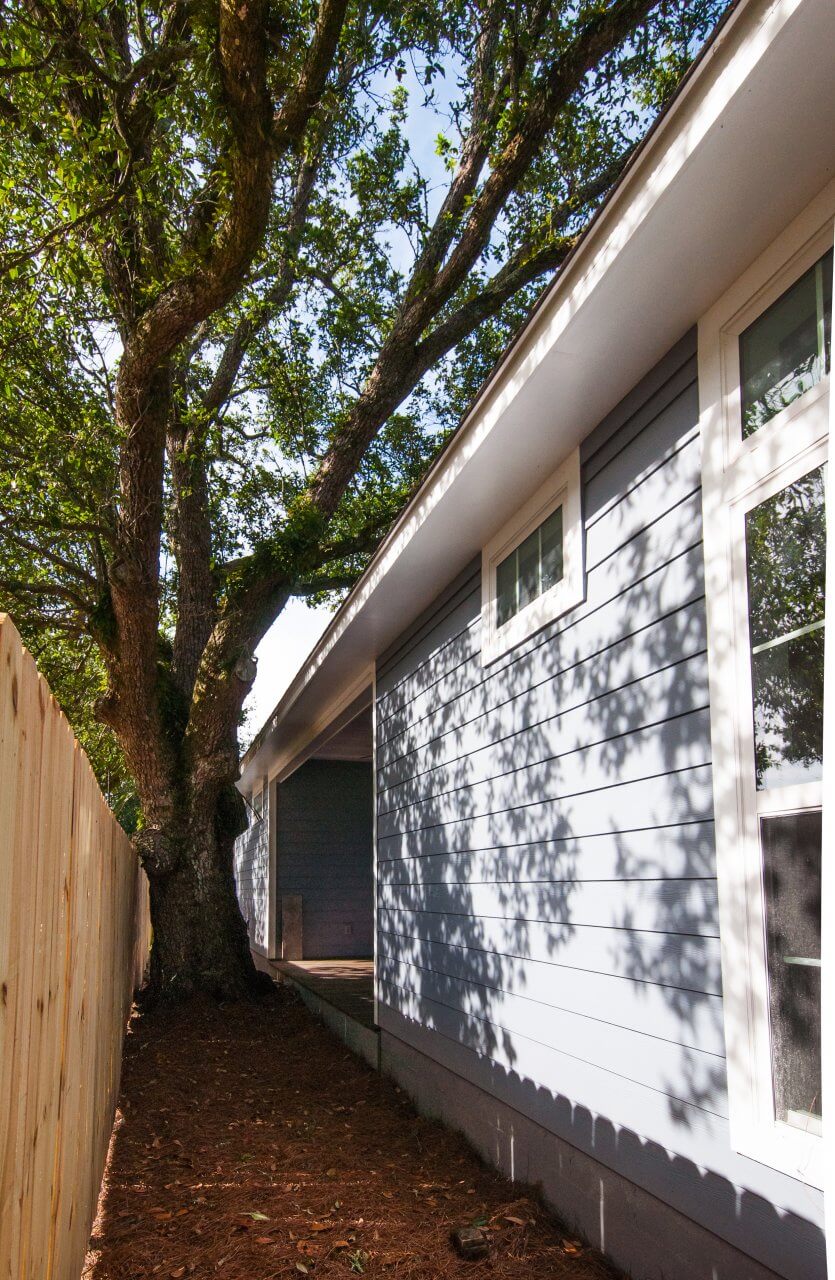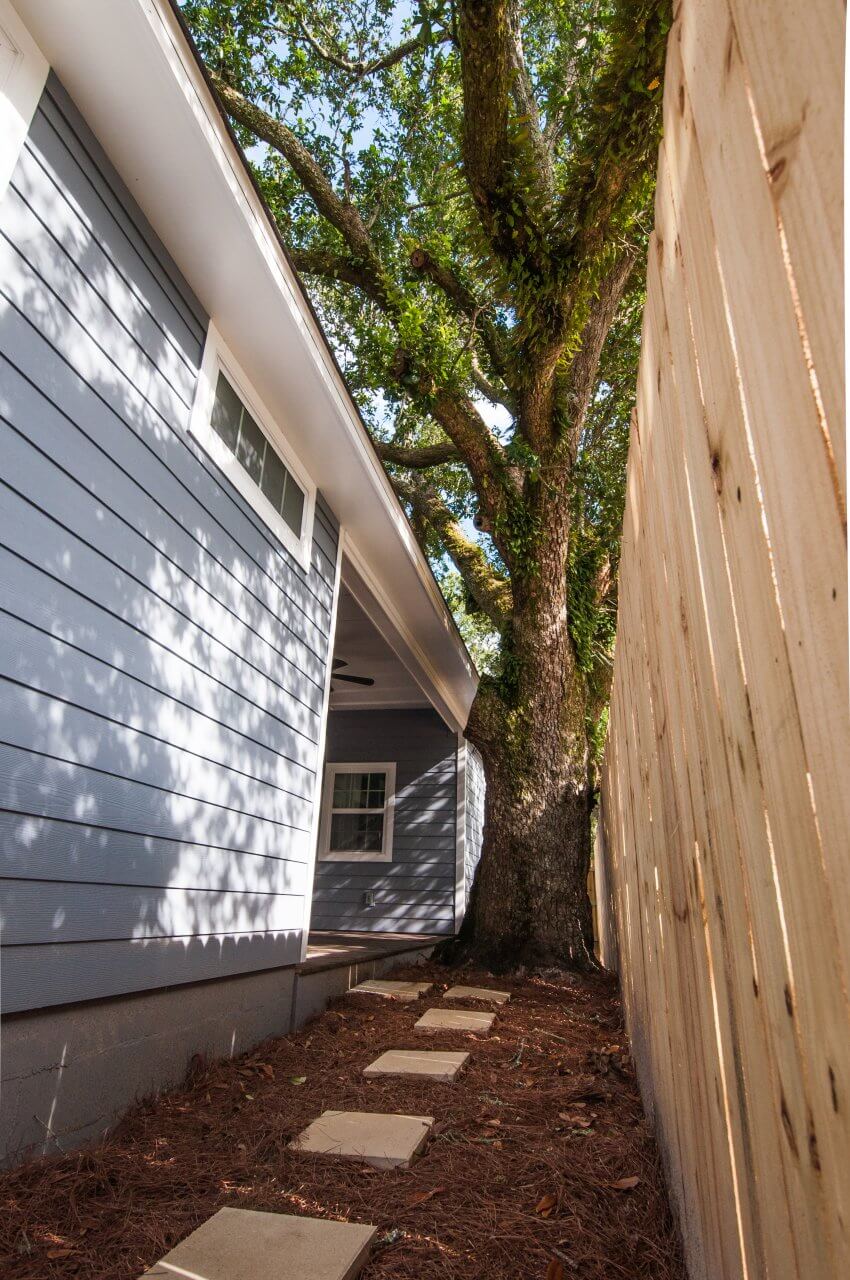 Lloyd Street Shotgun Cottage
East Hill, Narrow Lot
At Good Foundations, we love to put a big smile on our customers' faces. We did just that with this Lloyd Street shotgun cottage in East Hill. This custom-designed home includes an open and airy floor plan with plenty of natural light. An invitingly large master bathroom and innovative covered porch provide a much larger feeling than is typically found in such narrow lots. Read on for more details about the style and creative solutions we included in this custom home.
Bright and Airy Lloyd Street Shotgun Cottage Preserves Legacy Oak Tree with Creative Covered Porch
The Facts:
1108 E. Lloyd Street in East Hill, Pensacola, Florida
1,582 square feet
3 Bedrooms & 2 Full Bathrooms
---
Notable Custom-Home Features: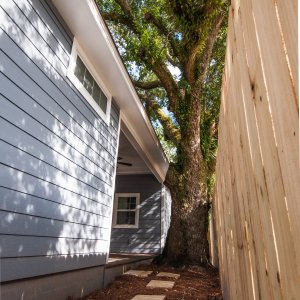 This custom home design project presented several obstacles requiring creative solutions. From the very beginning, we had to design within the constraints of a narrow, 40-foot wide lot in East Hill. To maximize the available space, the Good Foundations design team drew up a shotgun-style home with an open floor plan that works beautifully in the historic neighborhood.
Our second challenge came in preserving a legacy oak tree that towers over one side of the shotgun cottage. Everyone involved knew we had to save this majestic old tree. We're happy to report the tree remains there today thanks to our unique design solution. A covered porch runs along the length of the home, keeping the house's foundation away from its roots.
Custom Floor Plan Features Lots of Natural Light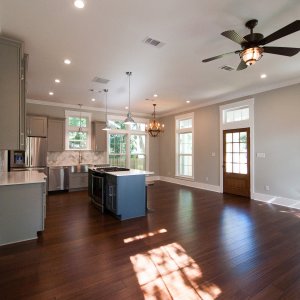 Because this covered porch runs parallel to the main hallway leading to the bedrooms and the rear of the house, it presented the opportunity to add abundant natural lighting to the home. We included French doors and three windows along the hallway along with an upper row of transom windows. This lets in a considerable amount of sunshine, creates an open feeling and visually connects the interior and exterior spaces.
Good Foundations President Keith Branch enjoyed the opportunity to design a custom floor plan with such a large number of windows, allowing the home to take advantage of the sun's natural lighting. "It makes small, tightly organized spaces feel larger and brighter," Branch said.
The10-foot high ceilings and a large master bathroom add even more space to this gorgeous East Hill home. The en suite features a soft white pedestal tub and huge shower with glass doors and dual shower heads. Additionally, this bathroom oasis shows off beautiful white and grey marble tile work with accents adorning the walls below the shower heads. Tiles along the lower walls and above the shower are laid in a herringbone pattern, adding textural interest while keeping the same subtle color palette.
Transom windows in both bathrooms help maintain privacy while admitting plenty of natural light. Three porches on the front, back and side of the home offer plenty of outdoor living space, including a private covered porch off the master suite at the rear of the home. The open living space at the front of the house includes a kitchen with a spacious walk-in pantry.
---
Home Buyer:
Justin Daly, Real Estate Investor, Sellstate Gulf Coast Realty
"Good Foundations and Keith Branch were very professional. They were very thorough and easy to work with. I like the bright and airy open floor plan concept."
Homebuilder:
Austin Tenpenny, Owner, Tenpenny Construction
"Good Foundations and Keith Branch designed a beautiful house with a really good set of custom-design floor plans. Good Foundations came up with a clever idea for a covered porch to help save a legacy oak that the owner wanted to keep at all cost."
Home Building Timeline:
The project started in early August 2016. Design, Engineering, and Construction Documents took about six weeks to finish. The permit set was completed in mid-September. Construction finished in mid-July 2017.