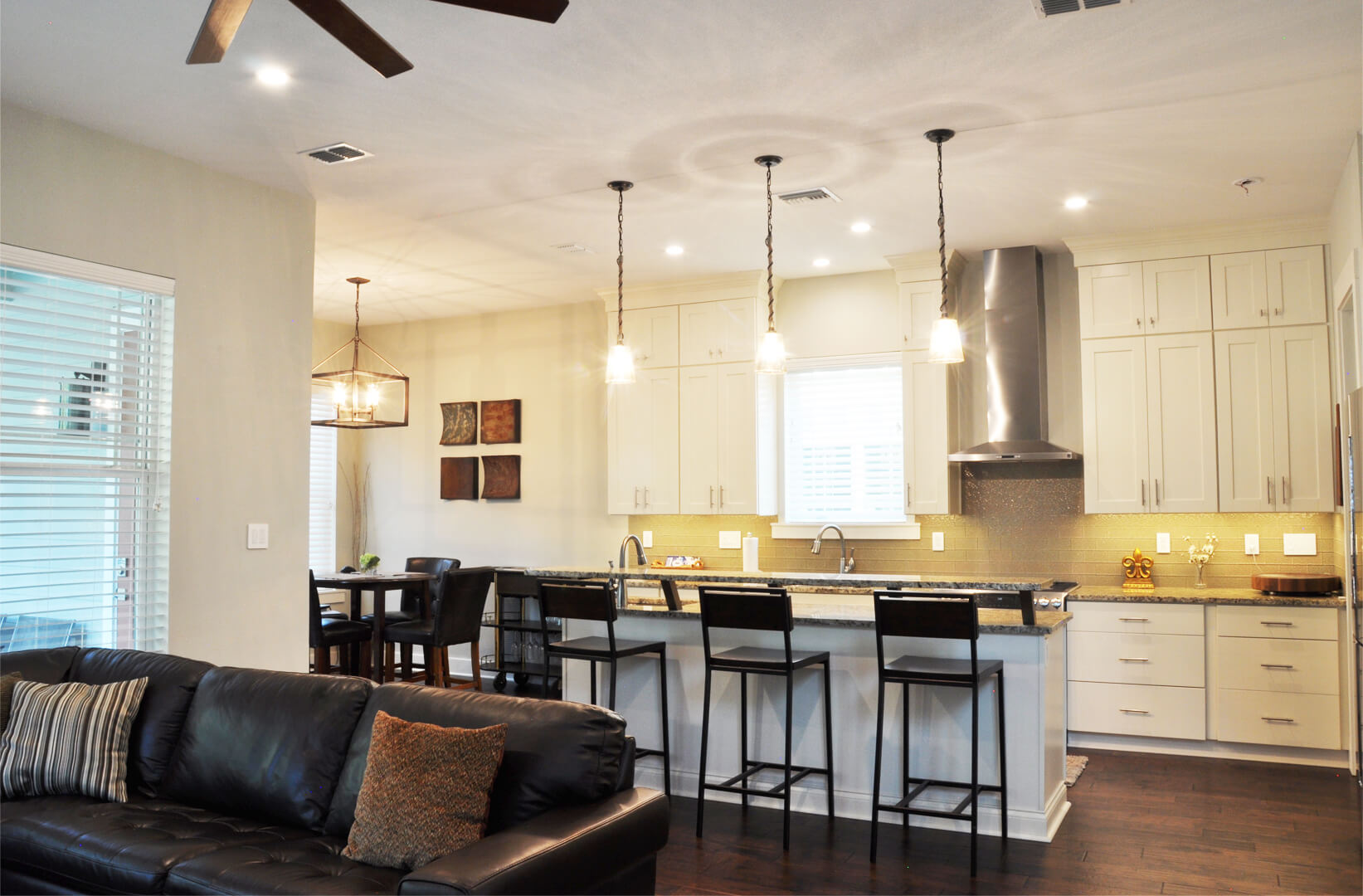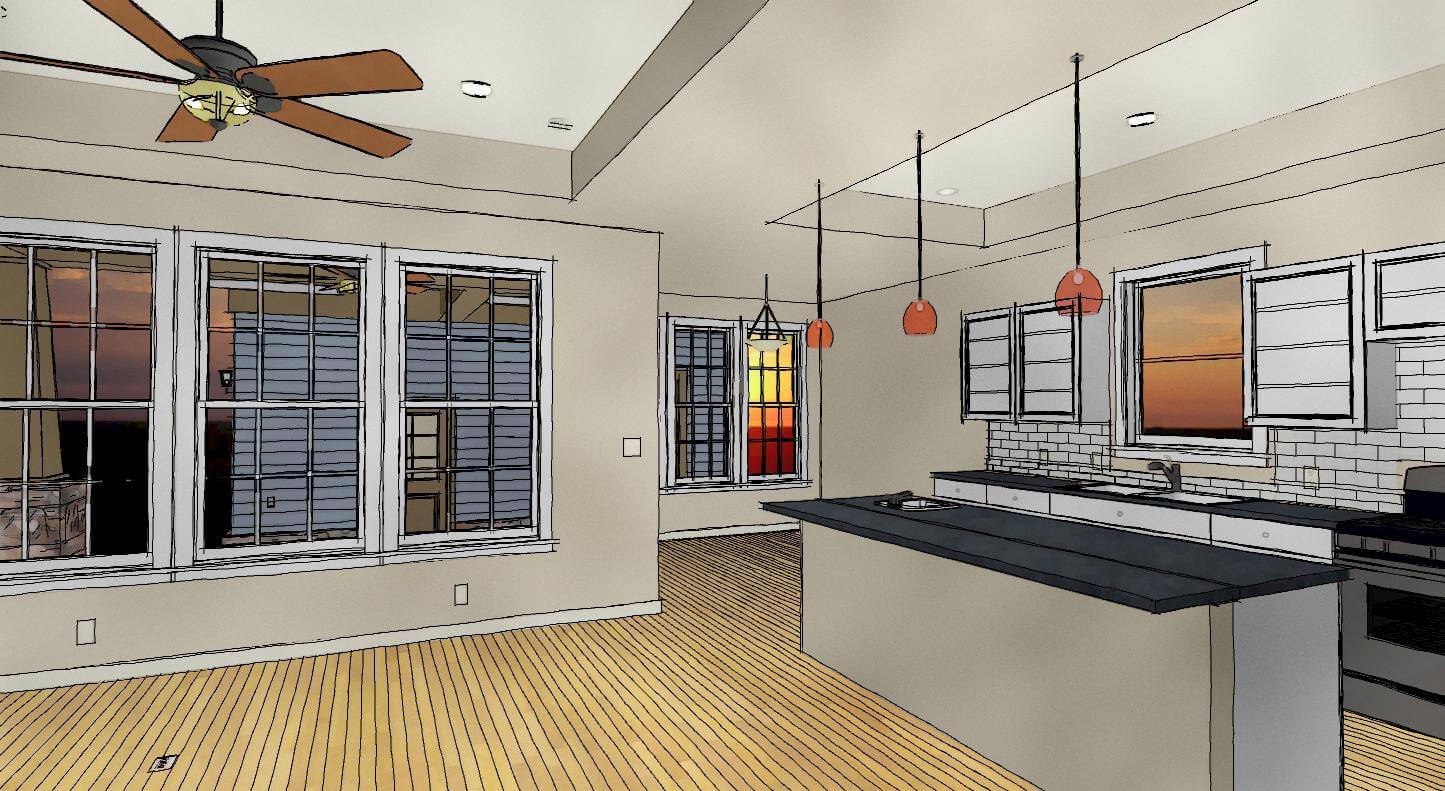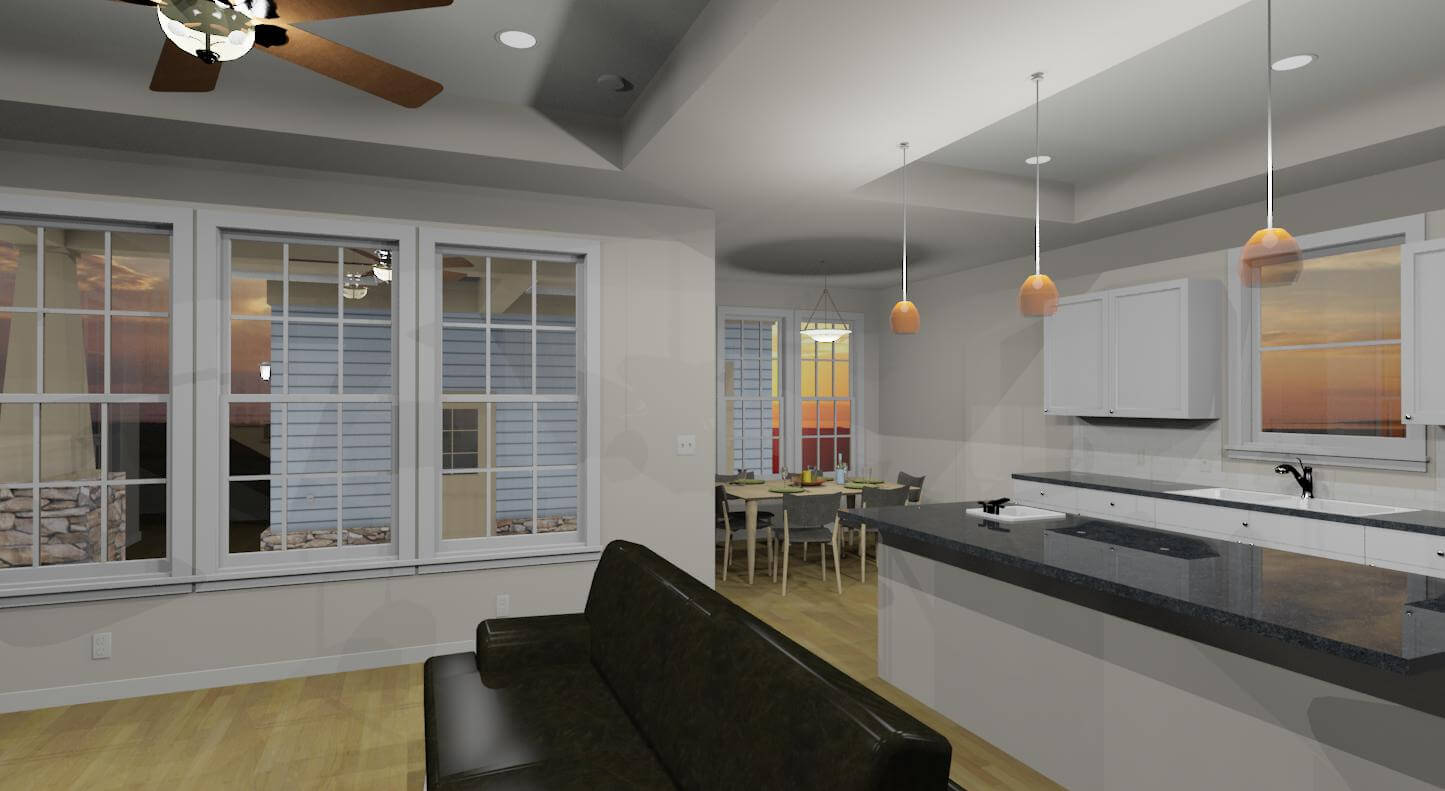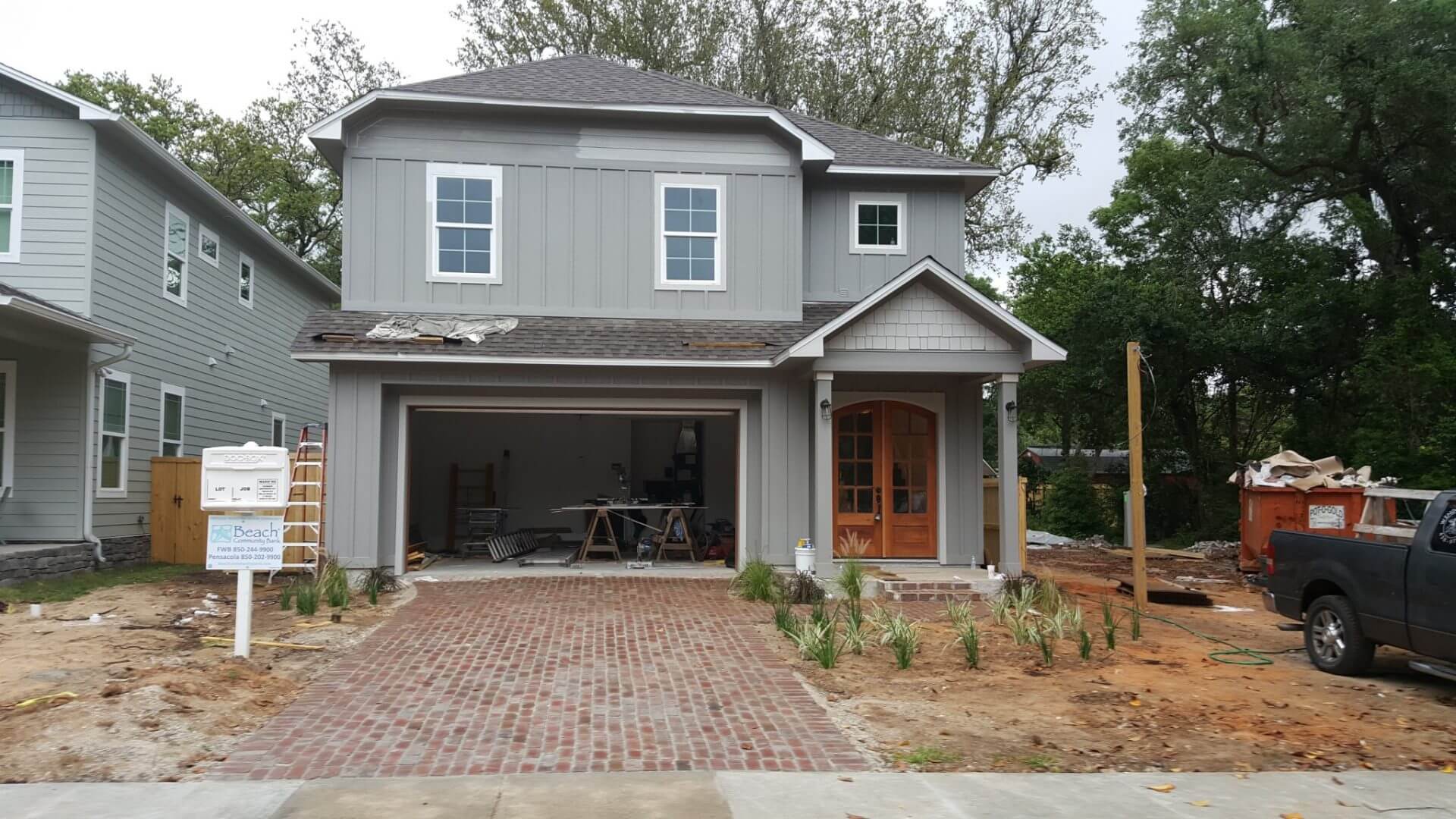 Theriot Residence
East Hill, Corner Lot
This corner lot in East Hill presented several design challenges including the need to preserve the existing heritage live oak at the rear of the lot. Designed in a craftsman style with modern creature comforts, the home incorporates open public spaces and allows the owner plenty of entertaining options.
The client's needs and desires for the project were a very tight fit on the property. The placement of the detached garage takes advantage of the side street access of the corner lot. This left enough space for the required setbacks while enabling us to successfully save the heritage tree.
GFI made extensive use of 3D modeling and perspective shots of interior and exterior spaces throughout the project development. This provided the client and the builder the information needed to drive design, construction, and budget decisions.