Our Favorite Inspirational Architects from the 20th Century
Good Foundations owner and home designer Keith Branch thumbs his nose at cookie-cutter house plans. Working with his design team, Branch creates custom home plans that fit the personalities of each client. That desire to build unique homes evolved in part from Branch's admiration of inspirational architects from the 20th century, such as Frank Lloyd Wright and Antoni Gaudí. These two architects designed amazing, world-renowned structures that have motivated generations of architects to go beyond the ordinary.
INSPIRATIONAL ARCHITECTS FROM THE 20

TH

 CENTURY
What inspires us to create unique custom home designs tailored to each of our customer's tastes? While we gather inspiration from many sources, two inspirational architects from the 20th century come to mind: Frank Lloyd Wright and Antoni Gaudí. Their innovative and brilliant works continue to influence us to deliver homes that stand out and make our customers happy.
While we don't consider ourselves in the same league as these greats, we diligently aim to create the same excitement, the same greatness in our new home designs along the Gulf Coast. Learn more about Wright and Gaudí, and how these trailblazers inspire us.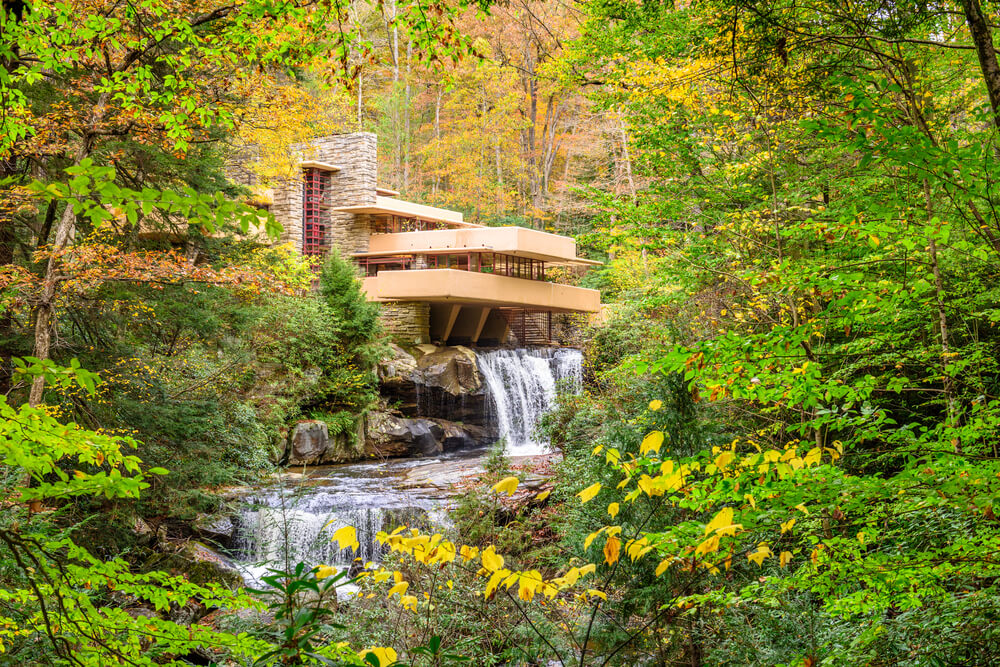 Frank Lloyd Wright Fallingwater house in Mill Run, Pa., built in 1935.

Frank Lloyd Wright

The greatest American architect in history in our opinion, Frank Lloyd Wright designed homes in harmony with the environment and people. Wright, one of the inspirational architects from the 20th century, called his philosophy "organic architecture."

Our favorite work that exemplifies Wright's approach is the Fallingwater house built in Mill Run, Pa. in 1935. Wright built this incredible home perched over a 30-foot waterfall. It gives the impression that the building grew out of the land.

One of the most ambitious uses of reinforced concrete ever designed at the time, Fallingwater uses a series of cantilevered balconies and terraces formed of limestone and concrete. While some critics originally questioned the huge porches' structural integrity, Wright's designs have withstood the tests of time.

"Wright's homes were of the land, not on the land," Good Foundations' Branch points out.

Antoni Gaudí Sagrada Familia church in Barcelona begun in 1863 and projected for completion in 2030.

Antoni Gaudí

The late Antoni Gaudí is best known for his Catalan Modernism designs. One of the most inspirational architects from the 20th century, the Spanish designer produced projects that featured his highly individualized, one-of-a-kind style.

His greatness is exemplified in Sagrada Familia in Barcelona. Construction on this church — considered one of the most ambitious architectural works ever undertaken — began in 1883. Work continues to this day with plans projected to wrap up in 2030.

"I must see this building before I die," Branch confides. "I have no doubt in my mind that I will acutely feel God's presence in this building."

Get Inspired by Good Foundations' Custom Home Designs!

If you're looking for an inspirational custom home design, contact Good Foundations. Like our favorite inspirational architects from the 20th century, we strive to create the perfect home for your needs and unique location. Call us today to discuss how we can create your dream home together!

Don't forget to check out our next blog where we reveal the three contemporary architects who have influenced and inspired us the most.