Our Favorite Inspirational Architects from Today
Good Foundations owner and home designer Keith Branch strives for greatness in his custom home designs. Inspirational architects from today whom he admires include Santiago Calatrava, Richard Meier and Tadao Ando. The influence of their work drives Branch to design memorable homes that create the same type of excitement in his customers.
INSPIRATIONAL ARCHITECTS FROM TODAY
In our previous blog, we talked about world-famous architects Frank Lloyd Wright and Antoni Gaudí. The work of those 20th century greats continue to influence us to this day.
Inspirational architects from today also motivate us to innovate and create unique custom home designs tailored to each of our customer's tastes. At Good Foundations, we pride ourselves on working closely with our clients to turn this inspiration into beautiful, functional homes between Pensacola and Panama City, Fla.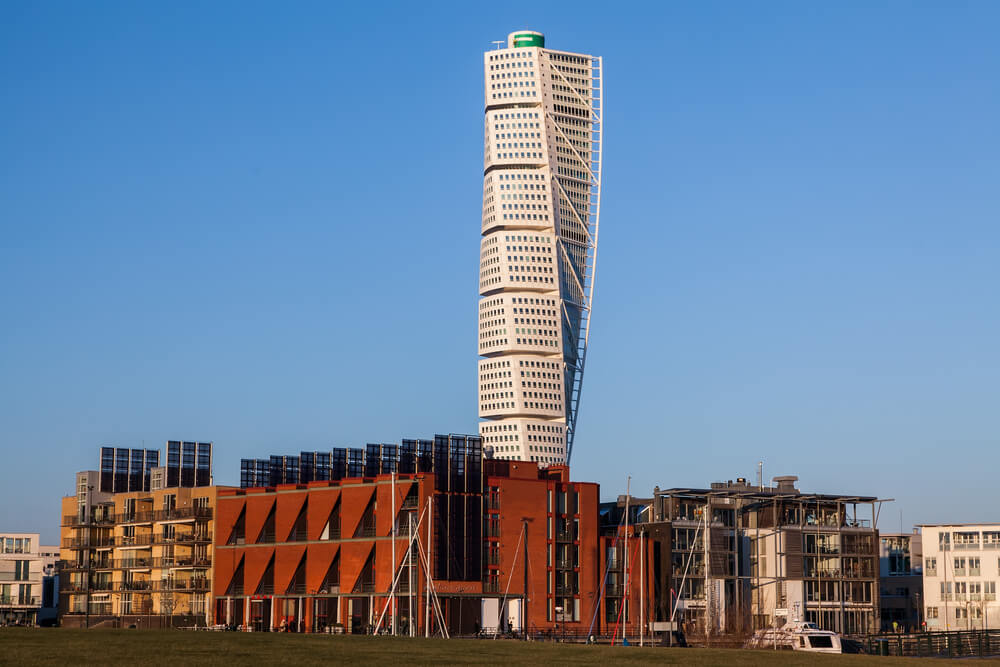 Santiago Calatrava's Turning Torso tower in Malmö, Sweden constructed in 2005.
Santiago Calatrava
Santiago Calatrava is a Spanish architect, structural engineer, sculptor and painter who blazed trails with his innovative bridge designs. These structures are known for their unusual support system, consisting of a single leaning pylon. His projects, which also include stadiums, museums and other buildings, often resemble sculptures.
 A few of his famous works of art include the Turning Torso tower in Malmö, Sweden; the Margaret Hunt Hill Bridge in Dallas; and the City of Arts and Sciences and Opera House in Calatrava's birthplace of Valencia, Spain. The amazing Turning Torso became the first twisted skyscraper in the world in 2005.
"Calatrava marries architecture and structural engineering to create a sculpture," Branch says in awe. "The structure IS the sculpture. The structure IS the art. The structure IS the architecture."

Richard Meier's Getty Center in Los Angeles built in 1997.
Richard Meier
Another one of our favorite inspirational architects from today is Richard Meier, who first gained fame with his designs for the Getty Center in Los Angeles in 1997. His works follow a design aesthetic that favors using white and geometric layouts known as skewed grids.
Additionally, we love Meier's Douglas House, which sits on a very steep hillside overlooking Lake Michigan. The steep incline requires visitors to enter the house via a bridge that connects the hilltop to the entrance on the building's roof. The home has a solid front facing the hill and an open and airy back which provides breathtaking views of the lake.
Meier explains his love of using white this way: "White is the most wonderful color because within it you can see all the colors of the rainbow. The whiteness of white is never just white; it is almost always transformed by light and that which is changing: the sky, the clouds, the sun and the moon."

Tadao Ando's The Church of the Light in Osaka, Japan completed in 1989.
Tadao Ando
A Japanese icon in the world of building design, Tadao Ando is a self-taught architect. Considered one of the most inspirational architects from today, his minimalist designs showcase his passion for materials like concrete, glass and steel. Ando's signature style employs a complex mastery of natural light; pools of water that compliment his angular, open designs; and ventilation systems that mimic breathing.
Ando is known for his incredible museums, transit stations, churches and houses. Some of our favorites are the Hansol Museum in South Korea's Daegwallyeong mountain range; the Pulitzer Arts Foundation in St. Louis; and the Suntory Museum and The Church of the Light in Osaka, Japan.
The Church of Light in particular is one of our favorite works by Ando, typifying his minimalist design style and use of light to define spaces.
Get Inspired by Good Foundations Designs with a Custom Floor Plan!
At Good Foundations we admire the works of past and present architects and use this inspiration to bring our customers' visions of their dream home to life.
"I don't favor one design style over another," says Branch. "I pride myself on being able to recognize beauty, poetry, and greatness in a myriad of styles. I pride myself on being able to adapt my design techniques to different needs."
So, when you're ready to begin designing a custom home, give us a call. We'll take the time to discuss your needs and inspirations and develop a floor plan for the home you've always wanted!