Good Foundations = Great Custom Homes
At Good Foundations, we have a passion for crafting unique house plans that are as aesthetically pleasing as they are functionally sound. Our name's origin lies in our overarching commitment to quality: In our work, in our methods, in our relationships. From our insistence on open lines of communication to our obsession with beautiful engineering, we believe starting strong is the best way to finish strong.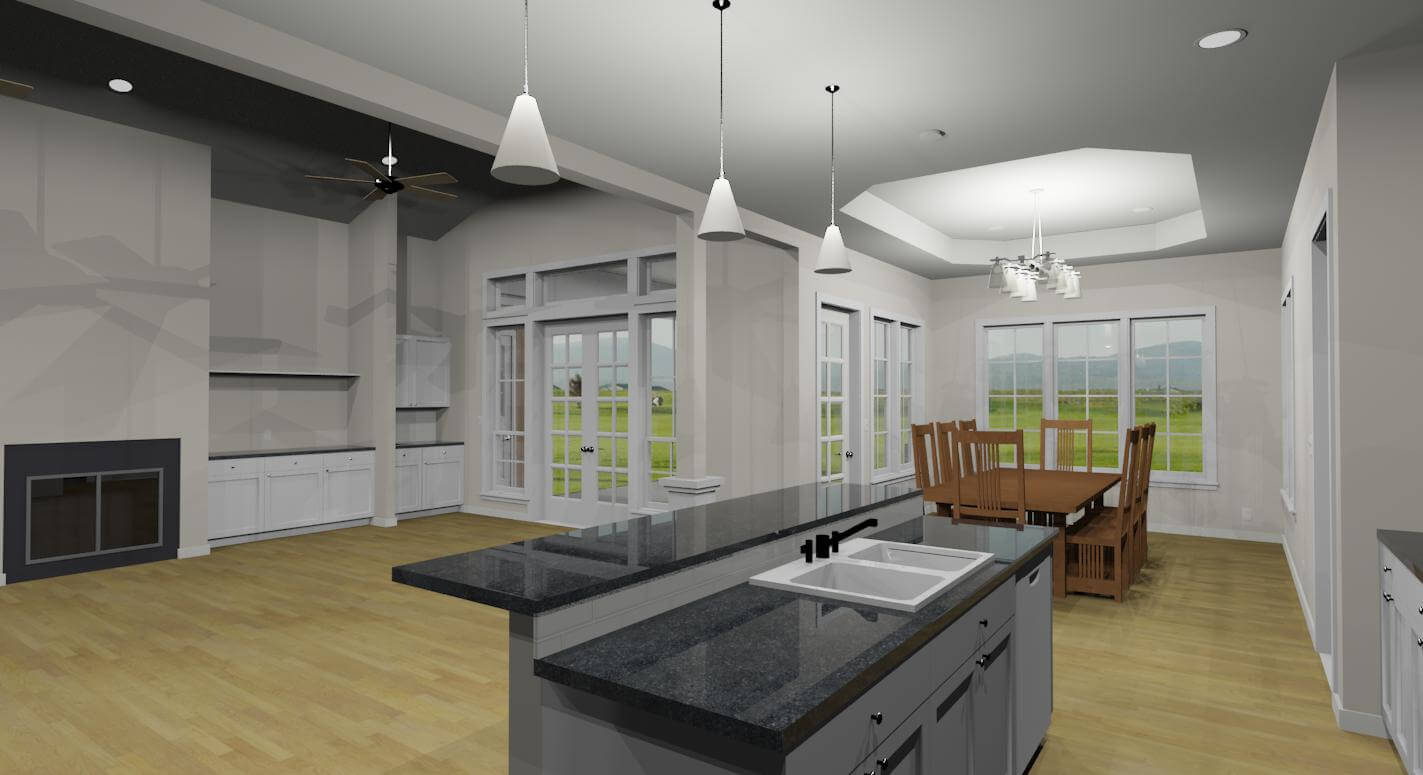 The Good Foundations name evolved from our initial discussions when our home design and engineering team first came together. Our conversations started with identifying the bottlenecks and inefficiencies in the custom home design industry: Boring blueprints that failed to convey the three-dimensional reality of living, breathing homes. Permitting and construction delays rooted in a lack of experience and limited foresight. Errors and costly mistakes caused by lack of communication between the many people involved in the various home design and build phases.
GOOD FOUNDATIONS = WHO WE ARE
The name Good Foundations, Inc., encapsulates the whole reason we jumped into business together in 2014. While we've had "cool," "clever," and other positive responses to our name, but to us it just sums up who we are and what we do. Besides, "ACME Home Design" just didn't have quite the same ring to it.
Good Foundations = Quality-Centered Custom Home Design
From a practical perspective, the name Good Foundations describes the structural quality and resilience of our custom homes. To ensure our homes last, we base our designs in structures engineered to withstand the often-challenging natural environment of Northwest Florida.
Whenever possible, we look to improving efficiency, not cutting corners, to maximize our design goals. We consider all of your custom residence's project parameters, including budget, site conditions, square footage and design criteria. As a local company, we're familiar with meeting the requirements of local building codes, homeowner's associations and architectural review boards.
Good Foundations = Strong Relationships
We love drawing up floor plans and 3-D renderings of our customer's dream homes. Our locally-owned firm builds strong ties with the individuals and families we work with. We know trust is key in creating a Good Foundation in any relationship.
Whether we're designing a one-off family home or helping our builder clients with a custom floor plan, we start with trust. We understand magnitude of your investment, both financially and personally. We strive to go above and beyond to ensure our clients have a good experience during the home design process.
Good Foundations = Open Communication
We pride ourselves in open and honest communication. We listen to our customers so we understand their motivations and expectations. This allows us to think and act proactively. We create custom home plans around how you want your house to look and how you need it to work.
We focus on keeping our customer's informed about all aspects of their project. By identifying and discussing obstacles in logistics, timeline or financing early we minimize or eliminate their impacts. We also don't sugar-coat the truth: If you come to us with champagne taste and Kool-Aid money, we'll tell you. We'll explain any unrealistic design requests, then collaborate with you and to find achievable alternate solutions.
Build Your Dream Home with Good Foundations!
We like to say, "Great homes begin with Good Foundations." We genuinely want you to feel warm and fuzzy about the custom home design we deliver to you and your builder. Call us today and let's get to work making you smile!